UPCOMING AUTHOR EVENTS …
July 30, 11 am – 1 pm. Barnes and Noble, Fort Collins, CO: Author signing plus reading featuring FRANZ'S PHANTASMAGORICAL MACHINE. 
IF YOU MISSED IT…
Kidlit Distancing Social with Laura Backus, catch the recording HERE!
Story Frames for Teaching Literacy: Children's Author Panel on Promoting Storytelling HERE!
WEBINAR: Writing the Modern Picture Book Biography from Children's Book Insider  HERE!
Ongoing virtual visits with students as a culminating activity in the Long Island Museum "Vehicles for Change" virtual interactive program. 
The program on Elizabeth Jennings uses Lizzie Demands a Seat and addresses content areas, ELA and Literacy Standards, as well as social emotional learning (SEL), Teaching Tolerance: Social Justice Standards, and culturally responsive educational (CRS) principles. If interested in bringing the program to your school, contact educators@longislandmuseum.org
INTERESTED IN A SCHOOL OR CLASSROOM VISIT?
Free Virtual Visits: Beth would love to visit with students and answer their questions. She offers FREE 30 minute informal visits.  Drop Beth a note to schedule.
School Visits: Interested in an author visit? Virtual visits are always an option! Here are the presentations I offer.
An Inconvenient Alphabet:
Interactive Reading, brief overview from idea to book, Q&A (30-45 min.)
The Writing Process from Idea to Book –  (45 min.) grade 3 +. Students come away with an organizer to use for their own writing.
Lizzie Demands a Seat:
Reading +brief look at history,  Q&A (30-45 min) grade 2+
In Search of Elizabeth Jennings, the Person Inside the History, (45 min.) grade 3+
Path of Inspiration Activity  (option for in person visit)
Getting to Know Elizabeth Jennings: Finding the character in the history, grades 3+ (30 min)
"Smelly" Kelly and His Super Senses:
Pre-reading, Reading + Q&A – (30-45 min), grade 1+
Sniffing Out Story: Discovering James "Smelly" Kelly's World (45 min), grade 2+
From Inspiration to Book: Building story. The writing of "Smelly" Kelly and His Super Senses (45 min), gr 3+
Tad Lincoln's Restless Wriggle:
A Peek into the Process from Idea to Book. The writing process in action + Q&A, 30-45 min., grade 2 and up
Revolutionary Prudence Wright:

Stitching the Pieces from Idea to Book. The Writing process, including quilt metaphor + Q&A, grades 2 and up
Franz's Phantasmagorical Machine: 
How Is My Story of Writing the Book Like Franz's Story? Comparing story to life, includes the writing process, an extended metaphor + Q&A, grades 2 and up
Please contact Beth for pricing and availability.
PRESENTATIONS FOR WRITERS
Navigating the Author's Journey
Crafting Point of View: From Eye-Witness to Heart-Witness
Please contact Beth for pricing and availability.
9/25/18   Book Launch Party   
11/9/18 Woodview Elementary School, Grayslake, IL (Beth's alma matter!)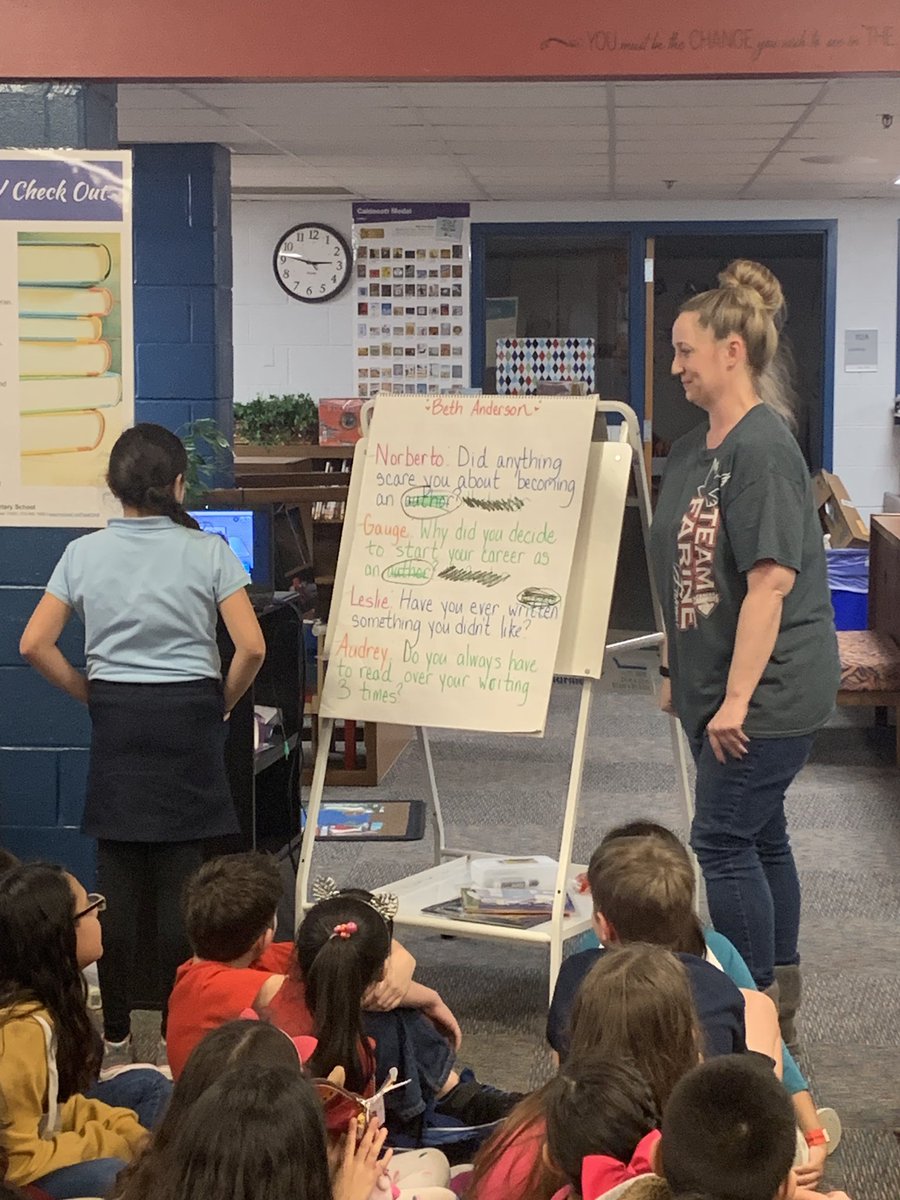 Visiting Pepperell, MA 3rd grades to talk about REVOLUTIONARY PRUDENCE WRIGHT!