UPCOMING AUTHOR EVENTS …
Wed., Oct. 19: 12 Noon EDT/10 AM MDT:  BRAVE GIRLS STORY TIME at the National Women's History Museum. This virtual live event is free. Register here: https://events.womenshistory.org/events/bravegirls-lizzie-demands-a-seat/
Sat., Nov. 5: 4 PM MT at The Wandering Jellyfish Book Shop in Niwot, CO.  THE EXTRAORDINARY POWERS OF PICTURE BOOKS. Illustrated texts are ageless. Timeless. Limitless. Join award-winning children's literature creators Andrea Wang, Dow Phumiruk, and Beth Anderson as they unlock some of the hidden powers of picture books. This panel is perfect for educators, parents, and older kids who want to discover how to use the powers of picture books at home or in the classroom. 
Tues., Nov. 15: 8 PM EST/6 PM MST: CLOAKED IN COURAGE AUTHOR AND ILLUSTRATOR INTERVIEW AND CONVERSATION hosted by Old Firehouse Books in Fort Collins, CO. Join Beth Anderson and illustrator Anne Lambelet as they discuss each other's process and the creation of the first picture book about Revolutionary War soldier Deborah Sampson. LINK COMING SOON! 
IF YOU MISSED IT…
Kidlit Social with Laura Backus, catch the recording HERE!
Story Frames for Teaching Literacy: Children's Author Panel on Promoting Storytelling HERE!
WEBINAR: Writing the Modern Picture Book Biography from Children's Book Insider  HERE!
Ongoing virtual visits with students as a culminating activity in the Long Island Museum "Vehicles for Change" virtual interactive program. 
The program on Elizabeth Jennings uses Lizzie Demands a Seat and addresses content areas, ELA and Literacy Standards, as well as social emotional learning (SEL), Teaching Tolerance: Social Justice Standards, and culturally responsive educational (CRS) principles. If interested in bringing the program to your school, contact educators@longislandmuseum.org
INTERESTED IN A SCHOOL OR CLASSROOM VISIT?
Free Virtual Visits: Beth would love to visit with students and answer their questions. She offers FREE 30 minute informal visits.  Drop Beth a note to schedule.
School Visits: Interested in an author visit? Virtual visits are always an option! Here are the presentations I offer.
An Inconvenient Alphabet:
Interactive Reading, brief overview from idea to book, Q&A (30-45 min.)
The Writing Process from Idea to Book –  (45 min.) grade 3 +. Students come away with an organizer to use for their own writing.
Lizzie Demands a Seat:
Reading +brief look at history,  Q&A (30-45 min) grade 2+
In Search of Elizabeth Jennings, the Person Inside the History, (45 min.) grade 3+
Path of Inspiration Activity  (option for in person visit)
Getting to Know Elizabeth Jennings: Finding the character in the history, grades 3+ (30 min)
"Smelly" Kelly and His Super Senses:
Pre-reading, Reading + Q&A – (30-45 min), grade 1+
Sniffing Out Story: Discovering James "Smelly" Kelly's World (45 min), grade 2+
From Inspiration to Book: Building story. The writing of "Smelly" Kelly and His Super Senses (45 min), gr 3+
Tad Lincoln's Restless Wriggle:
A Peek into the Process from Idea to Book. The writing process in action + Q&A, 30-45 min., grade 2 and up
Revolutionary Prudence Wright:

Stitching the Pieces from Idea to Book. The Writing process, including quilt metaphor + Q&A, grades 2 and up
Franz's Phantasmagorical Machine: 
How Is My Story of Writing the Book Like Franz's Story? Comparing story to life, includes the writing process, an extended metaphor + Q&A, grades 2 and up
Please contact Beth for pricing and availability.
PRESENTATIONS FOR WRITERS
Navigating the Author's Journey
Crafting Point of View: From Eye-Witness to Heart-Witness
Please contact Beth for pricing and availability.
9/25/18   Book Launch Party   
11/9/18 Woodview Elementary School, Grayslake, IL (Beth's alma matter!)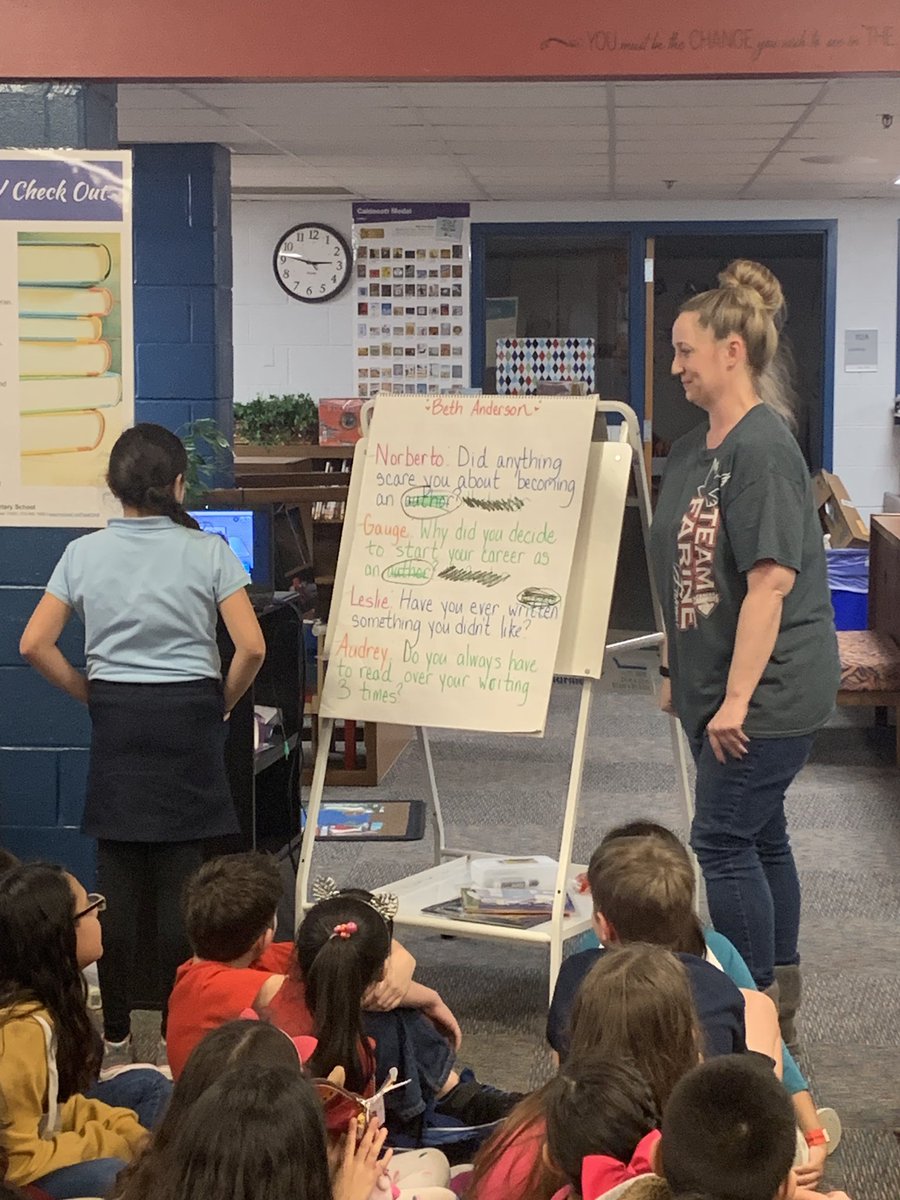 Visiting Pepperell, MA 3rd grades to talk about REVOLUTIONARY PRUDENCE WRIGHT!